It's Time to Make it Work
Whether you are new, seasoned broadcaster or even a big radio company, we've got you covered. You're in good hands. Let's us help you in setting up your Own Internet Radio Station.
Start your own Internet Radio
As easy as 3 steps
Create Your Vision
What is your target audience?
Pick A Solution
What features do you need?
Get Ready To Launch
Start Broadcasting!
Four Different Server Solutions to choose from
YesStreaming has been the most reliable in providing online audio streaming solution since its launch.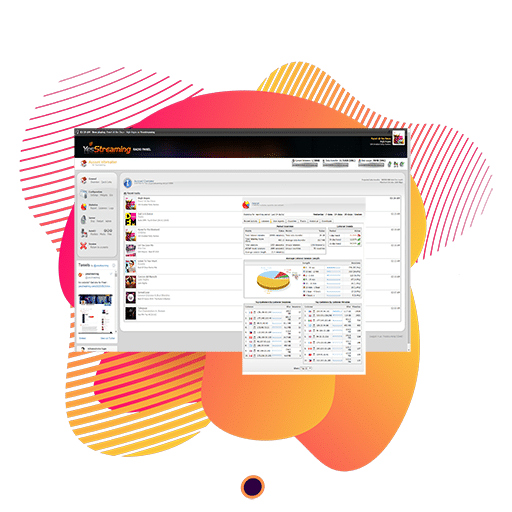 A dedicated Shoutcast v2 Server Hosting powered by Centovacast v3 Control Panel.
This solution's main edge is for those who wants to take advantage of getting listed in a well-known directory that may boost listeners since Shoutcast has its established radio directory.
Supports: Mp3, AAC and AAC-HE
MORE INFO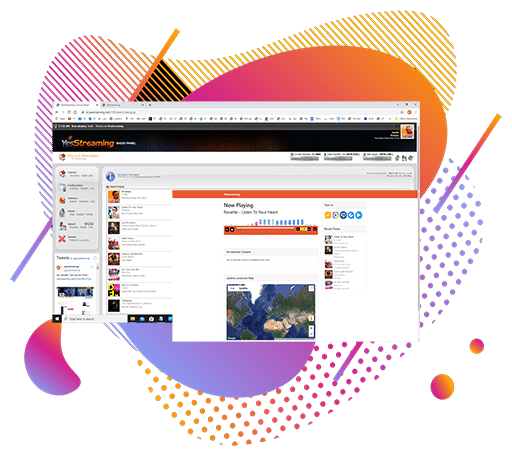 A server solution powered by Icecast equipped with Centovacast v3 Control Panel.
Dubbed as more versatile solution than Shoutcast. Icecast has been the leading solution for most audio streaming services. The advantage of this solution is that it supports more formats and has more flexible configurations than Shoutcast.
Supports Mp3, AAC, AAC+, Ogg Vorbis, Ogg Theora and NSV formats
MORE INFO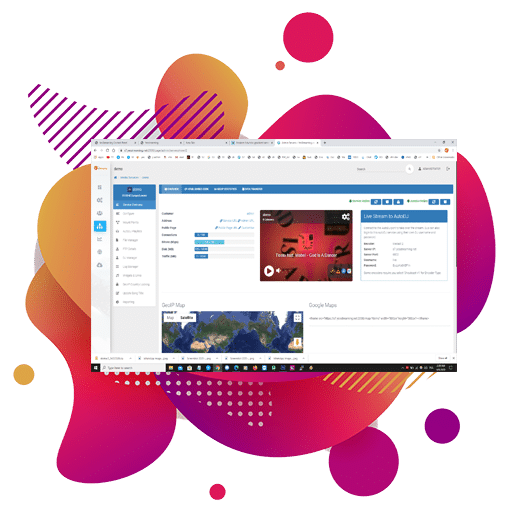 A different and modern approach powered by Icecast with more advanced features for an all-in-one streaming solution that utilizes our newest control panel different from centovacast.
The key advantage of this solution is that you can whitelist or blacklist a list of countries you prefer to listen on your radio. This is specifically designed for you to target specific listeners for your audio stream.
Supports Mp3, AAC, AAC+, Ogg Vorbis, Ogg Theora
MORE INFO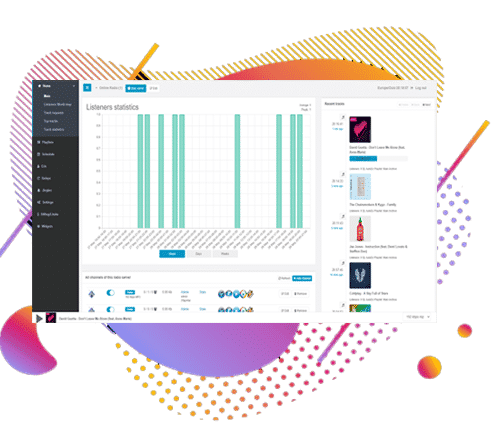 EverestCast PRO Server Hosting
Get the best of both Shoutcast and Icecast Softwares in one server with an easy to use, modern and powerful control panel. With Everestcast, you can have multiple channels running Shoutcast and Icecast simultaneously from a single source. Moreover, you can host up to 5 radio stations in a single server with all can be managed into a single control panel.
In addition, this server has advanced features to offer:
Built-in Request Queuing System.
Crossfade
Jingles Manager
Intuitive Calendar Scheduling System
Intelligent Volume Normalization.
and many more.
Supports: Mp3, AAC, AAC+, Ogg Vorbis, Ogg Theora
MORE INFO
Why Choose Us?
Your Dream Is Our Mission
Reliable Company
A stable company. We have been providing audio streaming solutions that you can depend on. YesStreaming is registered in England and Wales
Premium Server Hosting
We have built our servers that is specifically designed and optimized for streaming service capable of intelligent scaling and load balancing to handle various workloads. In addition, we our housed in tier4 Datacenters in UK and US coupled with Network redundancy across the globe.
Constantly Improving
Technology indeed moves fast, but we are up to the challenge of researching and improving our services to fit our client's needs exactly.
No-BufferStream Technology
Built on a basis of providing solid connections with less-to-no buffering times around the world. Our unique server and network algorithm ensures excellent and fast connectivity by looking-up the best interconnection affinity on the geo-location of the listener.
24hours X 7days Support
We are broadcasters as well teamed up with IT experts that knows very well of your needs. We are there for you from the start and will always be available to help.
No Overselling Nor Overcrowding
We maintain the quality of our servers by providing just and dedicated resources on each clients based on the chosen package to ensure that no service interruptions are made by a single client that disrupts the whole system affecting others.
What's the difference?
Below is a table of comparison for each audio streaming solution to help you decide further. We always recommend you to choose a solution that is best for you and get a free trial of each.
Shoutcast Hosting
Icecast Hosting
Geo-Locking Server
EverestCast PRO Server
Server Type
Shoutcast v2
Icecast v2 or Icecast KH
Icecast or Icecast KH
Shoutcast v2, Icecast v2, Icecast KH
Control Panel
Centovacast v3
Centovacast v3
MediaCP
Everestcast PRO
Mobile-Friendly Control Panel
No
No
Yes
Yes
Formats Supported
MP3, AAC, HE-AAC
Mp3, AAC, HE-AAC, Ogg Vorbis, Ogg Theora and NSV
Mp3, AAC, HE-AAC, Ogg Vorbis, Ogg Theora and NSV
Mp3, AAC, HE-AAC, Ogg Vorbis, Ogg Theora and NSV
Bitrate Supported
24KBPS to 320 KBPS
24KBPS to 320 KBPS
128KBPS and 320 KBPS
64KBPS, 128KBPS, and 320 KBPS
Geo-Locking Feature
Not Supported
Not Supported
Supported
Not Supported
Bandwidth
Dedicated Unlimited Bandwidth
Dedicated Unlimited Bandwidth
Dedicated Unlimited Bandwidth
Dedicated Unlimited Bandwidth
Mountpoints
Supported
Supported
Supported
Supported
Dedicated SSL Stream
Supported via PROXY
Native Support
Native Support
Native Support
AutoDJ
Supported
Supported
Supported
Supported
Live Stream Only Packages (No AutoDJ)
Available
Available
Not Available
Not Available
Multi-Channel
Not Supported
Not Supported
Not Supported
Supported
Comprehensive Statistics
Available
Available
Available
Available
Client Preference Rate
(Based on our client's utilization)
20% Prefers this solution
25% Prefers this solution
15% Prefers this solution
40% Prefers this solution
Price
Starts at $7.99 (at 24KBPS)
Starts at $7.99 (at 24KBPS)
Starts at $16.99 (at 128KBPS)
Starts at $5.00 (at 64KBPS)
Other products offered for a great bundle
Html5 Radio Player Pro
Advanced , white labled responsive and easy customizable Radio Web Player that can be embed on your website at ease.
Media Formats: MP3, AAC, AAC-HE
MORE INFO
Mobile App
Why not offer your listeners a great way to access your audio stream anytime and anywhere? Our white-labeled mobile application moves with them.
MORE INFO
Free Radio Website
No website? No problem. We can provide you a free website with basic customization and essential broadcasting tools to kickstart your radio.
MORE INFO